Services for Nonprofits and Groups
The Center has offered a variety of services to nonprofits and community projects for more than 20 years, and it continues to assist many New Mexican groups and nonprofits, especially with fiscal agency sponsorship--allowing community groups to obtain foundation, government, and other kinds of financial donations for beneficial community projects and programs. The Center also provides a full array of professional training, including planning for projects, facilitation, nonprofit assessments, fundraising, good financial practices, and the process to become a stand-alone nonprofit corporation.
Artful life
Artful life transform communities through creative collaboration--professional artists work closely with community members over months and years to envision and co-create works of art.The leadership and capacity generated during arts engagement leads to community-led development initiatives. www.artful-life.org.
Humans of New Mexico
Humans of New Mexico highlights individuals in the state and shows the diversity of the population. It is a community-wide effort to capture the complex issues that affect our communities and offer a platform to voice everyday practices of resistance to societal pressures. www.humansofnewmexico.com
Burque Noir
Burque Noir produces a brilliant multi-media experience of arts and entertainment as delivered by a vast array of Black artists and performers in Albuquerque, NM on one night. Ours is a gathering of intersectional community members who come to engage hearts, minds and senses in celebration and revelry for Black people.
Family Friendly New Mexico
Family Friendly New Mexico is building on the work of the Family Friendly Workplace Task Force to support New Mexico businesses to be family friendly and to support research and analysis of family friendly policies at the local and state levels. nmfamilyfriendlybusiness.com
TIASO
TIASO is a professional services cooperative serving full and part-time artists and small organizations who are committed to working in and on behalf of community.
The Recuerda a César Chávez Committee
The Recuerda a César Chávez Committee (RCCC), based in Albuquerque, New Mexico, has organized the annual César Chávez Day march, celebration and day of service. They have also been engaged in community organizing and civic engagement activities that have led to the naming of the César Chávez Community Center and renaming of Stadium Boulevard to Avenida César Chávez. The mission of the Recuerda a César Chávez Committee is to educate youth and communities about the legacy, life and work of the great American civil rights leader, César Chávez. We do this by promoting his universal values and timeless vision for a better world and engaging communities in the spirit of service. www.cesarchaveznm.org
ArtSpark
ArtSpark is a collaborative social experiment with artists and arts organizations using social media and the internet to be sustainable. Art-spark.org
El Puente/ The Bridge
El Puente/ The Bridge utilizes collaborative art to create and strengthen community relationships and transform public places in Albuquerque's Barelas and South Valley neighborhoods, along the Rio Grande. Artful-life.org
EKCO
EKCO engages a group of women poets in an unusual process--embracing works of art, ekphrasis, collaboration, and spoken word performance. Artful-life.org
Office of Immigrant and Refugee Affairs (OIRA)
Office of Immigrant and Refugee Affairs (OIRA) is a joint project with the City of Albuquerque to develop and implement a formal process for immigrants and refugees living in Albuquerque to express their needs, challenges and key priority areas. cabq.gov
Laguna-Acoma Coalition for a Safe Environment (LACSE)
Laguna-Acoma Coalition for a Safe Environment (LACSE) is a grassroots group of residents of Laguna and Acoma pueblos dedicated to assessing community and environmental health from impacts of past uranium development and protecting sacred cultural sites and areas, including Mt. Taylor, a mountain sacred to Indigenous peoples of New Mexico.
New Mexico Thrives
New Mexico Thrives is New Mexico's Nonprofit Association. It facilitates culturally-appropriate, intentional cross-sector collaboration that creates sustainable change. As systems-thinkers and bridge-builders, we advocate for the New Mexico nonprofit sector as a whole, while recognizing the unique contributions of individual organizations.
Bold Visions Conservation
Bold Visions Conservation's mission is to protect, preserve and restore the wild lands, waters and wildlife through advocacy, education and spirited community involvement.
Hembras de Pluma
"Hembras de Pluma"--"feathered women," or "women wielding the pen"--is a collective of Indigenous and Women of Color who share their stories as celebration, healing, and creating power in storytelling. Speaking their truth and sharing their stories on the stage are a form of empowerment, engagement with their communities and a way of supporting each other.
Pueblo Resurgents
We are committed to a sustainable livelihood in our Pueblo Homelands by providing educational workshops, tools, and food that reflect our values and land-based practices. Pueblo history, land-based practices, and livelihood are at the heart of our business. We practice "Think Local" through the education, food, and art of our communities.
UndocuTalks
UndocuTalks is a podcast produced by undocumented youth for undocumented youth centered on the premise of informing, educating, and sharing culture. UndocuTalks is a podcast that was developed as a virtual space where undocumented youth can independently share news, knowledge, and culture with other undocumented youth and allies.
Women & Creativity
Women & Creativity is an annual celebration of women's creativity across the disciplines. This year marks the 13th anniversary of the program.Women & Creativity places particular emphasis on the innovation, exchange and leadership of our community's most visionary women.
Tri-County Farmers Market
The Las Vegas New Mexico Farmers Market serves the tri-county area of San Miguel, Mora and Guadeloupe counties in Northeastern New Mexico.
El Puente/Barelas
The El Puente/Barelas project utilizes art to strengthen community relationships and enable residents to co-envision, co-design and co-create works of art in the Barelas neighborhood of Albuquerque, New Mexico.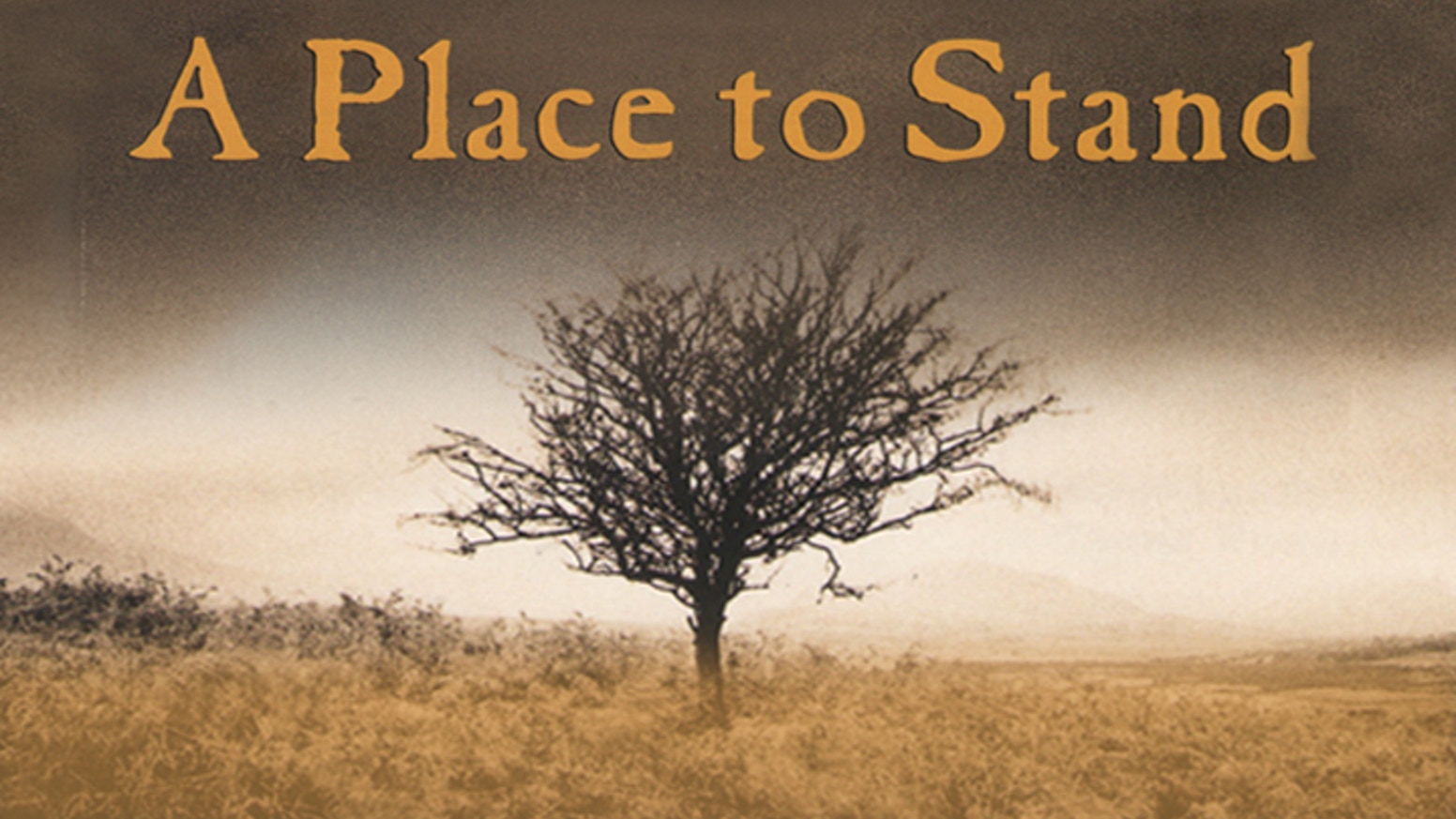 A Place to Stand
Based on the memoir of the same name, A Place to Stand takes viewers into Jimmy Santiago Baca's past and present to uncover how the power of the written word lifted him from the violence and pain that had defined his early life. With powerful revelations from family, friends, and fellow inmates, as well as incredible insight into the early writings that first captured Jimmy's imagination, audiences learn why it's never too late to turn your life around – as long as you have a place to stand.